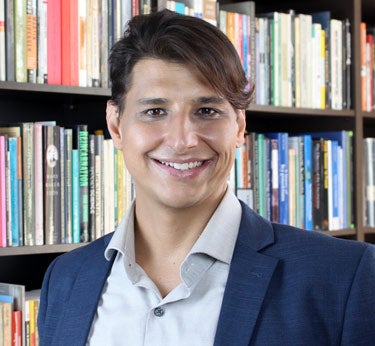 Archives of the Impossible Conversation with Gustavo Rodrigues Rocha
Wednesday, April 19, 2023 | 4 p.m. CT
Webinar host:
Jeffrey J. Kripal
Associate Dean of Faculty and Graduate Studies,
School of Humanities, Rice University
J. Newton Rayzor Professor of Philosophy and Religious Thought

Guest:

Gustavo Rodrigues Rocha
Gustavo Rodrigues Rocha is a physicist who holds both a MA and PhD in the History of Science. He is a professor in the Department of Physics at the State University of Feira de Santana and a faculty member at the Graduate Program in Teaching, Philosophy and History of Sciences UFBA-UEFS, Brazil. Working primarily on epistemology, philosophy and history of science, Rocha has been interested in the construction, circulation and dissolution of "world-views" throughout the history of modern science, and specially in what he has named the "rejected episteme" of our modern thought or, alternatively, the "shadow episteme" of modern science, philosophy, and technology.
Supported by the Rockwell Fund in the Department of Religion, the Woodson Research Center in Fondren Library, the Chao Center for Asian Studies and the Department of Transnational Asian Studies, the School of Humanities Dean's Office, and the Esalen Institute.